Programme Overview
We work with organisations to tailor the qualifications to your business needs.  Creating a culture of positive mental well being will fundamentally make your staff feel valued, will reduce absenteeism and healthy staff will ultimately lead to a more  productive and effective team.
We all have mental health.
This programme helps to destigmatise this and provides practical tools to help us all take responsibility for our own mental health and support those around us who may have mental health challenges.
If 1 in 4 people suffer from a mental health condition at some point in their life
(diagnosed by a healthcare professional) what does this mean for your organisation? How can we support them and in turn build a culture of wellness?
We offer three qualifications in First Aid for Mental Health for your business and employees.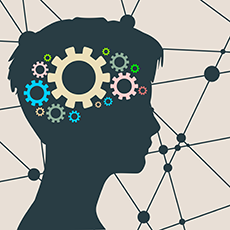 Enquire Now
The Three Qualifications Offered – An Overview:
Award in leading First Aid for Mental Health SCQF Level 6 – this 2 day course is designed for Senior Managers, HR specialists and others who are responsible for building a positive mental health culture within their organisation. Those who complete this qualification will also be recognised Mental Health First Aiders. In addition they will have training on a wide range of mental health conditions and how to support colleagues who have been diagnosed with various conditions. This qualification also covers the content of both the Level 4 and Level 5 qualifications.
Award in First Aid for Mental Health SCQF Level 5 – this 1 day course will equip your staff to be confident Mental Health First Aiders. They will be clear what the role involves and feel equipped to have supportive conversations with others using a First Aid for Mental Health Action Plan. This qualification also covers the content of the Level 4 qualification.
Award in Awareness of First Aid for Mental Health SCQF Level 4 – this half day course is suitable for everyone in a workplace. It provides learners with the knowledge to identify suspected mental health conditions as well as skills to start a conversation and be able to signpost a person towards professional help.
These courses are delivered face to face within a client's premises. All covid standards are maintained and social distancing in place. Our courses are brought to life by the experienced facilitators delivering the training. As these are nationally recognised qualifications assessment will take place during the course, depending on the Level obtained, both written and practical assessment. All qualifications are valid for 3 years.
For more information, please contact us through the enquire now button above or call us on 0131 220 1180.
Enquiry Form